To see, to visit Montenegro
Discover Montenegro by visiting Kotor and Perast, Budva and Sveti Stefan ….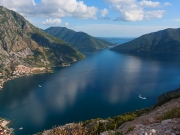 An easy trip to do from Dubrovnik during the day. It is 2 hours away if not too many traffic jam at the border. 
The Bay of Kotor is an exceptional natural site, a huge very deep bay closed with 6 windows and 2 straits. It is reached by a winding road along the high mountains with the top of Mount Orjen which culminates at 1800 meters. For more hurry, you can take a boat that will prevent you from doing all round the bay to get to Kotor. But then you'll miss the village of Perast and its history: it would be a pity !..... 
read more...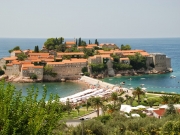 Budva i
s a fortified town south of the Montenegrin coast. You can visit the church of the
Holy Trinity
where there is also the tomb of Stefan Mitrov Ljubica, the church Sante Maria, St. Sava church, and you will tour the ramparts. 
But surely you will enjoy most : Ibiza-style beach for young and full of music, by very wellknown DJ.  Budva is the most famous city of Montenegro for fun. If you are looking for a quieter beach, go to Beccicci between Budva and Sveti Stefan.


read more...